Mold Remediation & Removal Services in East San Antonio, TX
When mold spores land on a surface where moisture is present, mold may then start to grow. Growing mold may damage the surfaces it breeds on and can threaten the structure of your home. In addition to your home, certain molds have been linked to serious health conditions. Mold remediation requires specialized knowledge and equipment that most general contractors are not qualified to perform. Best Option Restoration of East San Antonio is certified to deal with potentially hazardous molds that could be causing you harm.
THE SOLUTION FOR MOLD REMEDIATION & REMOVAL SERVICES IN EAST SAN ANTONIO
Mold is more than something that's unpleasant. It can be dangerous to you and to your home. Instead of living with it, the most practical move is to call in an expert who can take care of the mold remediation and ensure it's all gone. Choosing to contact Best Option Restoration of East San Antonio is the solution for any kind of mold problem. 
PROFESSIONAL SERVICE FOR MOLD REMEDIATION AND REMOVAL
Why hire professionals when you can buy products on the shelves? Simply put, they aren't as effective. They also won't tell you where all the mold happens to be. That doesn't even factor in the reality that you may or may not know how to keep yourself safe while treating the home for mold or mildew. 
Hiring Best Option Restoration of East San Antonio means having certified professionals taking care of things. Our training and experience ensure we find all of the mold, type it correctly, and use the proper methods to get rid of it. Best of all, we can get rid of the mold without any danger to ourselves or to you. 
All the equipment, cleaning agents, and methods we use comply with the guidelines set by agencies like AIHA, the CDC, and the EPA. That matters, since those guidelines are intended to protect you, your home, and the environment from further harm due to mold growth and exposure. 
HELP ANYTIME
At Best Option Restoration of East San Antonio, we don't keep banker's hours. No matter when you call, we're ready to show up and check the home for mold. Contact us 24/7, any day of the week. We take mold remediation in East San Antonio TX seriously, and that means not putting a customer off until the next business day. 
WE TREAT YOU RIGHT
Call us and you'll speak with a real person. Many times, it's a manager or an owner. We listen as you describe what's happening, make a plan to visit and inspect the home, and tell you what we find. That includes providing a free estimate. 
Ask us any questions about mold and the remediation process; we're happy to answer. Even during the mold removal, our team keeps you up to date on what's happening. At all times, we treat our customers with respect, compassion, and consideration. 
EVIDENCE THAT YOU MAY HAVE A MOLD OR MILDEW PROBLEM
What makes you think there's mold present? Maybe you can see mold around the base of water heaters, on basement walls, or around leaky pipes. It could also be that film of mold and mildew that you find on attic rafters and anything you have stored there. 
Perhaps you don't see any mold. It could have to do with a foul odor that never seems to go away. Even the most thorough cleaning doesn't get rid of it. That's because there's mold in places you can't see. 
The evidence may be in the form of how you're feeling. Are you tired a lot? Perhaps your mood takes a turn for the worse without warning. It could be that you have coughing jabs or sneezing fits for no reason. It could also be trouble sleeping, head congestion, and any other number of health complaints. 
All you really need is one sign that indicates mold might be present. If you have noticed any of these, call Best Option Restoration of East San Antonio now. 
OUR APPROACH TO GETTING RID OF MOLD AND MILDEW
How do we deal with mold? First, we find it. That means looking beyond what you may have already seen, and looking for the rest of the mold. Once we locate and determine the type of mold found in your home, we can settle on the cleaning agents and equipment to get rid of it. 
We clean every area where mold spores may be lurking. We do mold removal from ceiling tiles, the floor joists under the home, in duct systems, attic rafters, basements, under sinks, and anywhere else that mold may be found. We also sanitize those areas in addition to the deep cleaning. 
Deodorizing the space is next. Mold can leave behind an odor that lingers. We use professional methods for mold odor removal what leave your space smelling fresher than it has in a long time. 
We also look for any factors that may have aided in mold development. Once we find them, we let you know. Our team also provides ideas on how to resolve those issues, and decrease the chances for mold to develop again. Depending on the nature of an issue, we may be able to help with the resolution. 
SAVE TIME AND MORE
You save a great deal by leaving the work to Best Option Restoration of East San Antonio. Time is a great example. We can handle the remediation and removal in a fraction of the time that you could manage. Better still, we get all of the mold, so you would not have to deal with a second or third round of treatments later on. 
Money is something to consider too. Products in stores do cost less, but not so much when you end up having to treat the home every few weeks or months. Use us and the mold will be gone. 
Last, over the counter products won't tell you what caused the mold in the first place. We will. That gives you another chance to prevent it from coming back. 
When you realize that a single square inch of mold can contain more than a million spores, it's easy to see why professional treatments make sense. Do yourself a favor can call us today. Doing so is good for your health, the health of anyone else using the space, and for the environment in general. 
WHY MOLD DEVELOPS
High levels of humidity
Plumbing issues like damaged pipes
Roof damage that lets precipitation into the attic
Water seepage through basement walls
Water heater breakdown
Insufficient ventilation
Cracks in building foundation
MOLD'S EFFECT ON YOU AND YOUR PROPERTY
Deterioration of joists, rafters, and other parts of the structure
Constant congestion
Tight feeling in the chest, including difficulty inhaling and exhaling
Sore throat
Coughing and sneezing 
Unexplained nosebleeds
Increased severity and frequency of headaches
Physical and mental fatigue
Infections in the upper respiratory tract
Increase in the severity and frequency of asthma attacks
Tired, dry, and red eyes
Sudden skin rashes
WAYS TO PREVENT MOLD DEVELOPMENT
Enhance ventilation in key areas like kitchens, laundry rooms, showers, and under the home
Install dehumidifiers
Repair any areas that may let in precipitation, especially roofs, around windows, and faulty pipes
Deep clean and dry any areas where standing water is found
Use cleaning agents designed to discourage mold spore development
Contact Best Option Restoration of East San Antonio is you have any reason to think that mold might be found somewhere in the structure. Our mold detection service will soon provide the results, and the work of getting rid of the mold can begin.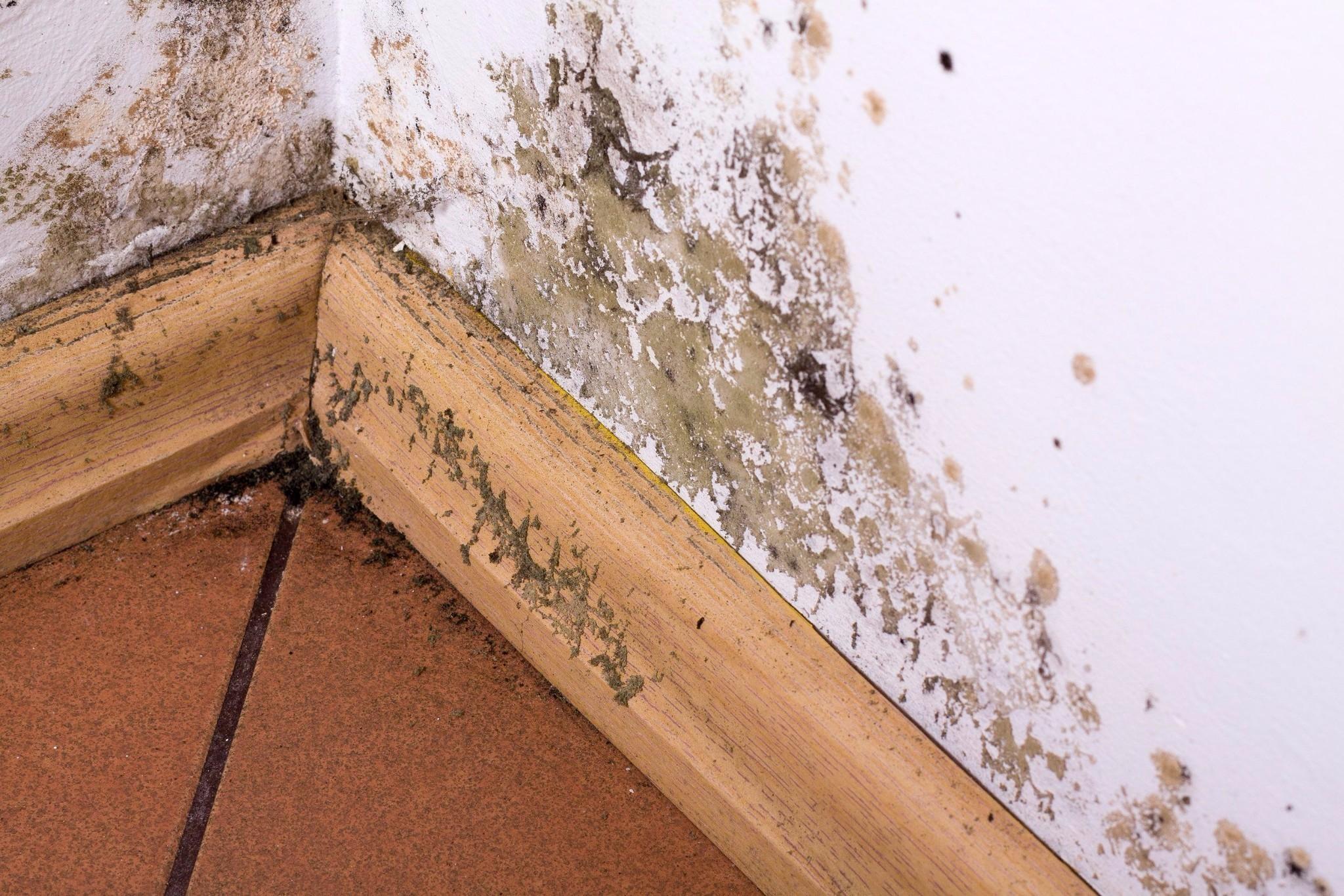 24/7 Emergency Services
Arrive quickly to any size disaster
Certified IICRC & IRI Technicians
Contact Us Now!